Power update as of May 13, 2020; 08:55PM
Power was restored in areas under Feeder 15-2 at 08:45PM.
Cause: Electrocuted gecko (Tuko)
Thank you for patience and cooperation.
For Information.
Previous post:
Power Advisory as of May 13, 2020; 08:25PM
Areas under Feeder 15-2 experienced unscheduled power interruption at around 07:50PM due to a reported explosion along Poblacion, National Highway, Tupi. Maintenance activities are now being conducted on site.
We appeal for your utmost understanding.
For Information. Thank you.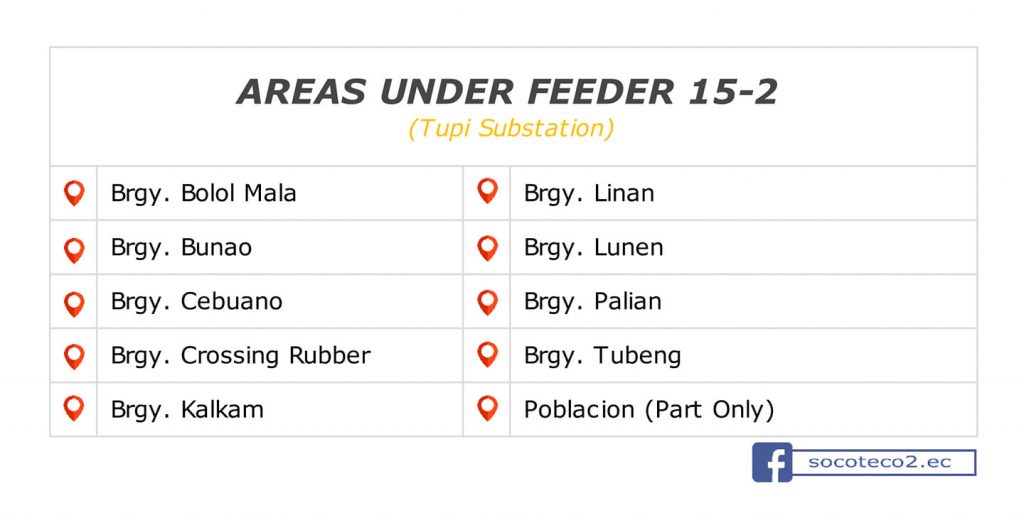 ---