SOUTH COTABATO II ELECTRIC COOPERATIVE, INC (SOCOTECO II)
The South Cotabato II Electric Cooperative, Inc. (SOCOTECO II) is an active partner of the national government in the successful implementation of Rural Electrification Program. Organized on May 7, 1977 by virtue of Presidential Decree 269, it is a non-stock and non-profit electric cooperative, supervised and regulated by the National Electrification Administration.
Its franchise area include General Santos City, Sarangani Province and Tupi and Polomolok of South Cotabato. It has accomplished the 100% barangay electrification mandate in 2010 and continues to expand its distribution system to unenergized sitios and puroks through internal fund and government subsidies.
It remains to one of the cheapest distribution utilities in the country while working a highly-challenging Philippine power industry. As of December 2015, it has the highest power sales among electric cooperatives at 762 GWH sales. It has also pioneered the establishment of embedded generators and base load power plant to address supply sufficiency.
Despite being non-stock non-profit orientation, SOCOTECO II sustained giving of financial benefits to its members. For the year 2015, it gave back Php39.4 Million to its members in various forms.
Through the provision of energy services, especially in the far-flung and unviable areas, SOCOTECO II helped in the achievement of social objectives and generation of economic growth in the Philippines.
About the logo :
Symbolism: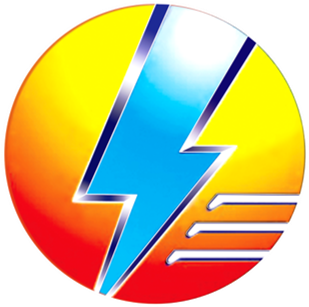 Sparkling ray of lightning – forms the letter S, which stands for SOCOTECOII; symbolizes power
Radiant blue – symbolizes the burning desire to be of service to our customers
White color – at the base of the lightning is the light at a distance which represents the vision of SOCOTECO II
Blended colors of yellow, orange and red – connotes the color of Sun (fire) that radiates energy and is the ultimate source of light;
Three-legged stripes – implies a strong foundation for SOCOTECOII. In engineering term, a three-legged table has a stronger base than that of a four-legged table. It represents the three major traits of SOCOTECOII necessary to attain its vision. These are commitment, endurance and perseverance.
Circle/circular motion/strokes of color – suggests an endless flow of action in our service to the customers.