Power Update as of August 08, 2021; 01: 46PM
Affected: Areas covered by Feeder 1-4 and 1-8
Power restored: 12:57PM
We sincerely apologize for the inconvenience this may have caused.
For Information. Thank you.
𝗣𝗿𝗲𝘃𝗶𝗼𝘂𝘀 𝗣𝗼𝘀𝘁:
Power Update as of August 08, 2021; 12:48PM
UNSCHEDULED POWER INTERRUPTION
Affected: All areas covered by New Society/ Apopong Substation.
Time of interruption: 10:29AM
Power restored:
Remarks: Areas covered by Apopong Substation are energized at 11:03AM except Feeders 1-4 and 1-8.
Cause: Three phase fault due to detached suspension clamp of Feeder 1-8 at Purok Olaer, Brgy. Apopong, GSC. For the safety of our maintenance team, Feeder 1-4 line was de-energized. (See photo)
Our maintenance team will exert all means to restore power as soon as possible.We appeal for your utmost understanding.
For Information. Thank you.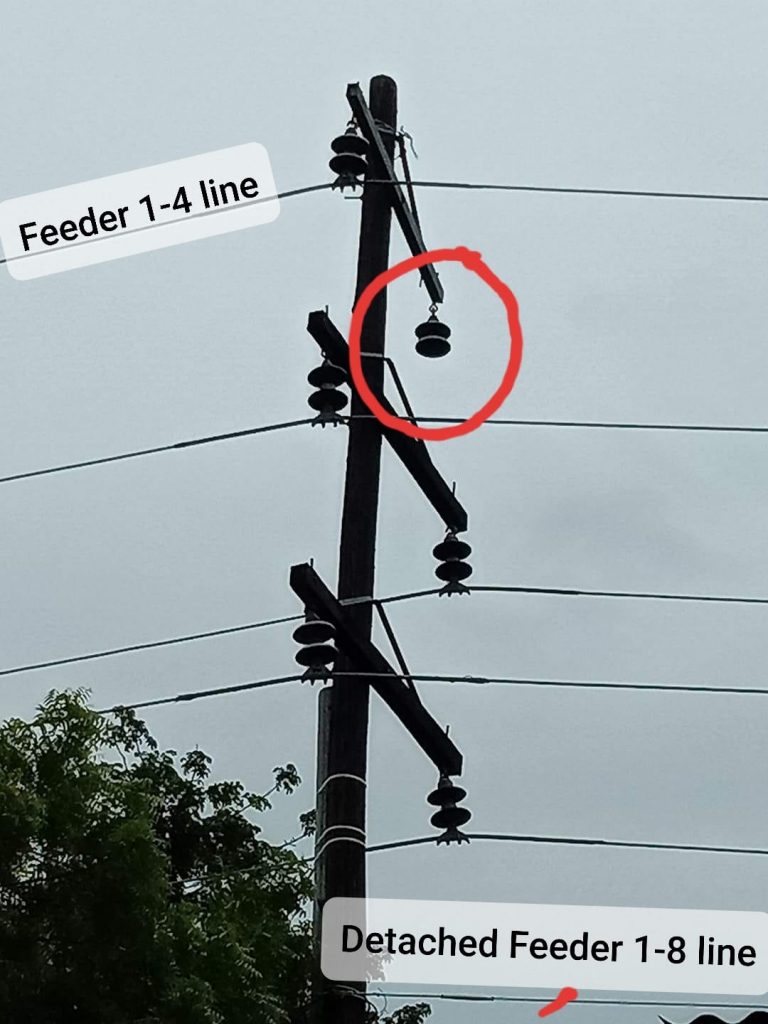 ---