POWER ADVISORY: As of 04:00PM; March 13, 2020
UNSCHEDULED POWER INTERRUPTION
@ SOCOTECO II FISHPORT SUBSTATION
MARCH 11, 2020
SOCOTECO II 20 MVA – Fishport Substation is currently out of service due to damaged transformer rammed by a private vehicle at around 2:45PM.
Technical personnel are now assessing the situation. However, the magnitude of damage required major repair works, thus, no estimated time can yet be given but the public is assured that SOCOTECO II personnel will work round the clock to hasten its repair.
Initially, some feeders will be transferred to 20 MVA – Damalerio Substation and some customers may be gradually restored. Fishport Substation is serving majority of large customers along the city's industrial zone.
We appeal for your kind understanding.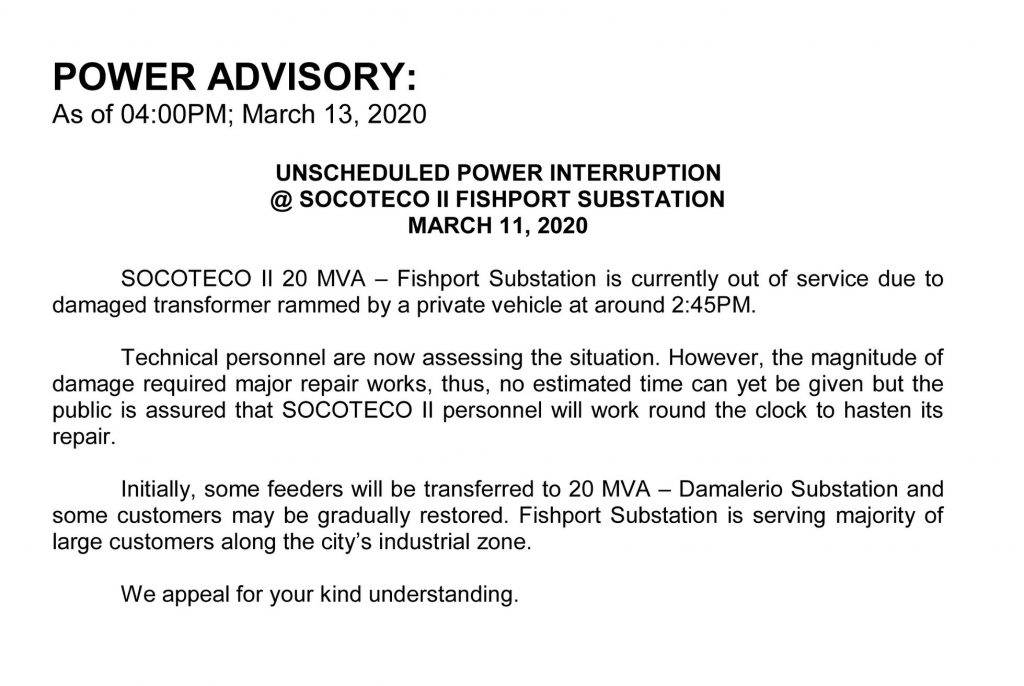 ---