NOTICE OF POWER INTERRUPTION on March 06, 2021
NOTICE OF POWER INTERRUPTION
SOCOTECO II respectfully informs the SCHEDULED POWER INTERRUPTION affecting the following areas.
March 06, 202108:00AM – 12:00NN (4HRS)
Areas Affected:
Saragani Capitol Compound of Alabel, Sarangani Province
Note: Areas covered by Feeder 3-2 will experience 15 minutes power interruption upon isolation and energization of power line.
Purpose:
Relocation of Three (3) 75KVA Transformers and pull-out of Three Phase primary line.
Should there be interruptions outside the given schedule, please call 553-5848 to 50 and mobile no. 09177205365 for inspection on possible line trouble.
Thank you!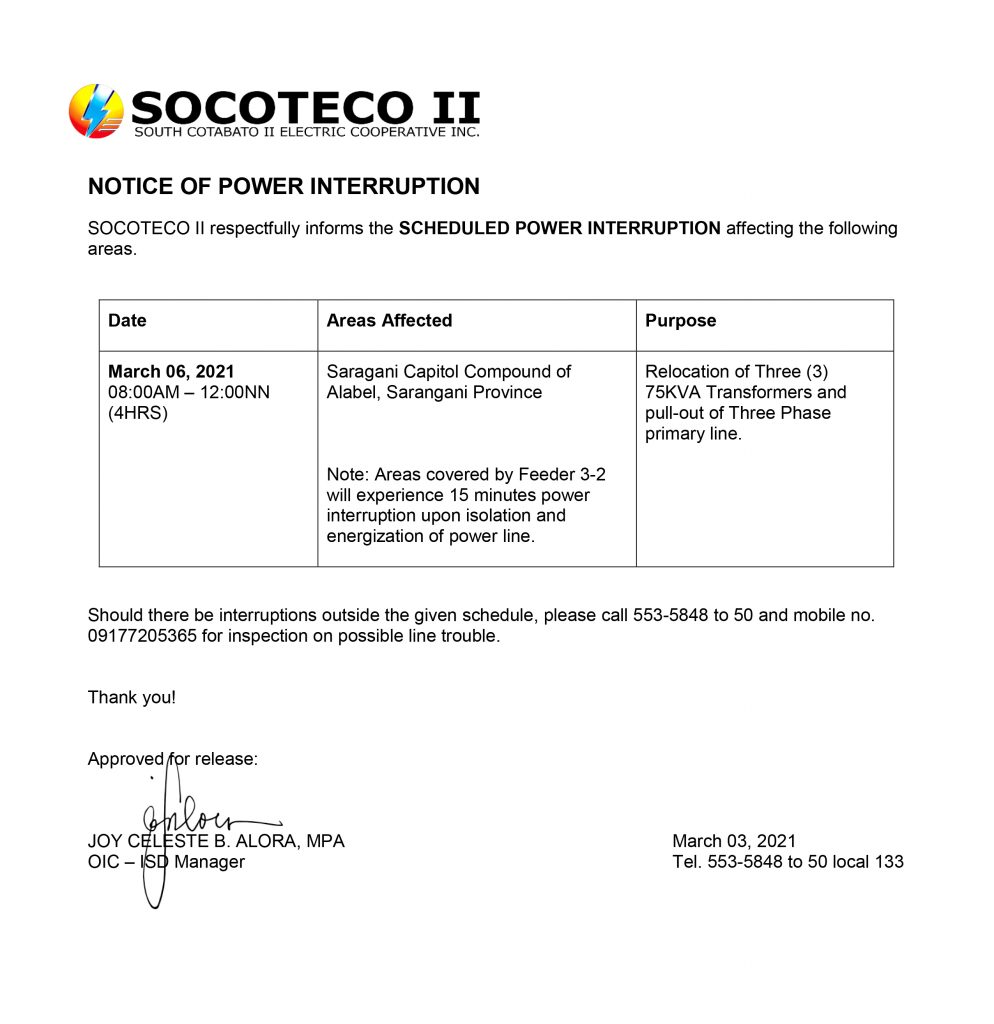 ---