Power Update as of June 06, 2020; 05:00PM
Areas under Feeder 13-3 experienced unscheduled power interruption at around 03:00PM due to collapsed bamboo tree that hit the primary line (natumba ang puno sa bamboo tungod sa kusog na ulan) at Poblacion Public Terminal, Kiamba, Sarangani Province.
Power was restored at 04:30PM.
Thank you for your patience and cooperation.
For Information.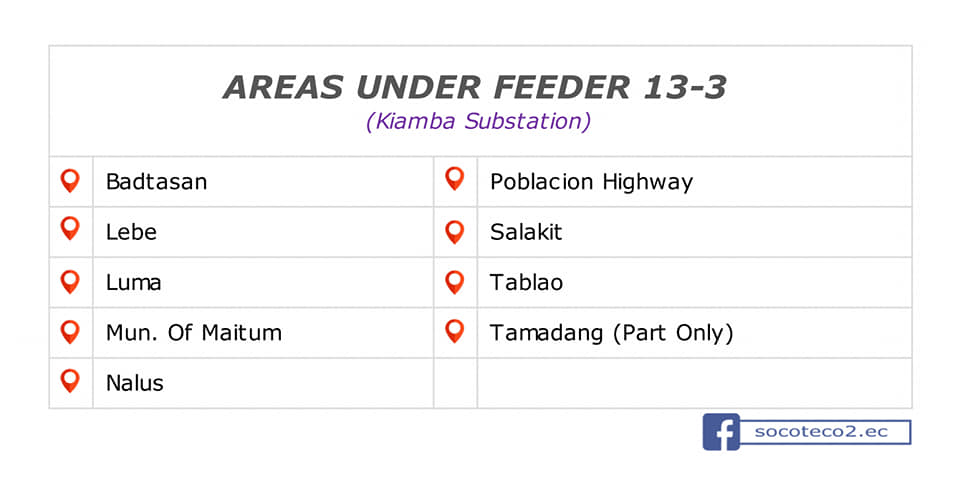 ---