Power Update as of July 29, 2020; 06:13PM
Areas under Feeder 3-1 experienced unscheduled power interruption around 05:05PM due to a collapsed bamboo tree that came in contact with power line near Alabel- Buayan Bridge. On going line clearing is being conducted by our maintenance team.
Thank you for your cooperation.
For Information.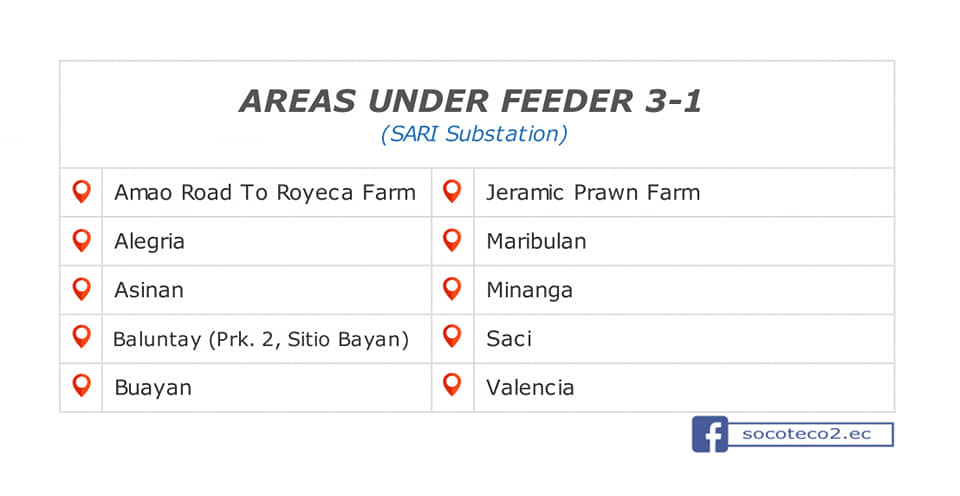 ---