Notice of Power Interruption-(May 16-7, 2020
May 16, 2020 (Saturday)
Time: 05:00AM - 09:00AM (4Hrs)
Affected Areas:
Brgy. Lun Masla, Patag, Libi, Tuyan, Poblacion
Purpose: Relocation of three (3) poles due to DPWH road widening. Nearby areas may experience 5-10 mins power interruption for isolation of line.
May 17, 2020
Time: 08:00AM - 12:00NN (4Hrs)
Affected Areas:
Brgy. Crossing Rubber, Lunen, Palian, Tuben, Bololmala
Purpose:
Clearing of Backbone Line
Should there be interruptions outside the given schedule, please call 553-5848 to 50 and mobile no. 09177205365 for inspection on possible line trouble.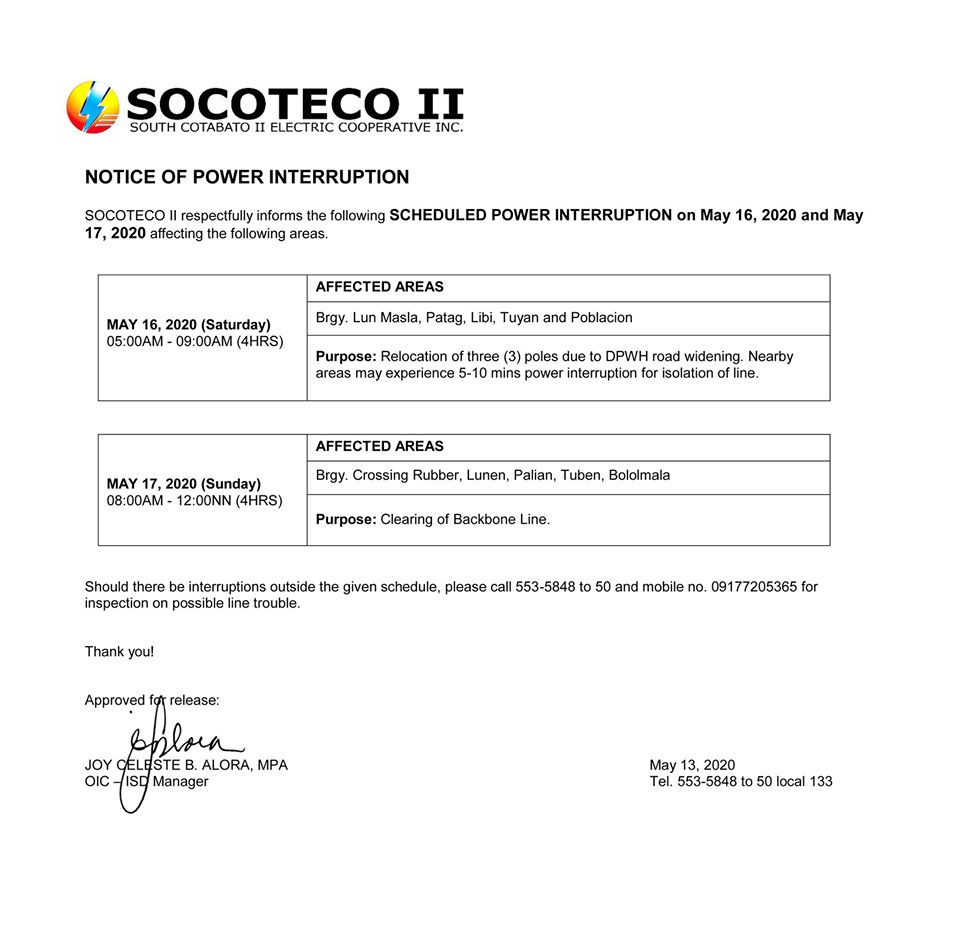 ---