NOTICE OF POWER INTERRUPTION – MARCH 3, 2018
SOCOTECO II respectfully informs the following SCHEDULED POWER INTERRUPTION on MARCH 3, 2018 affecting the following areas:
MARCH 3, 2018; 7AM-3PM (8hrs)
PART OF FEEDER 3-2
 PRK. 8-A AND 8-B OF BRGY. POBLACION, MALAPATAN, SARANGANI PROVINCE
Reason: Rehabilitation of 4 (four) rotten poles and re-conductoring of lines
Should there be interruptions outside the given schedule, please call 553-5848 to 50 and mobile no. 09177205365 for inspection on possible line trouble.
Thank you.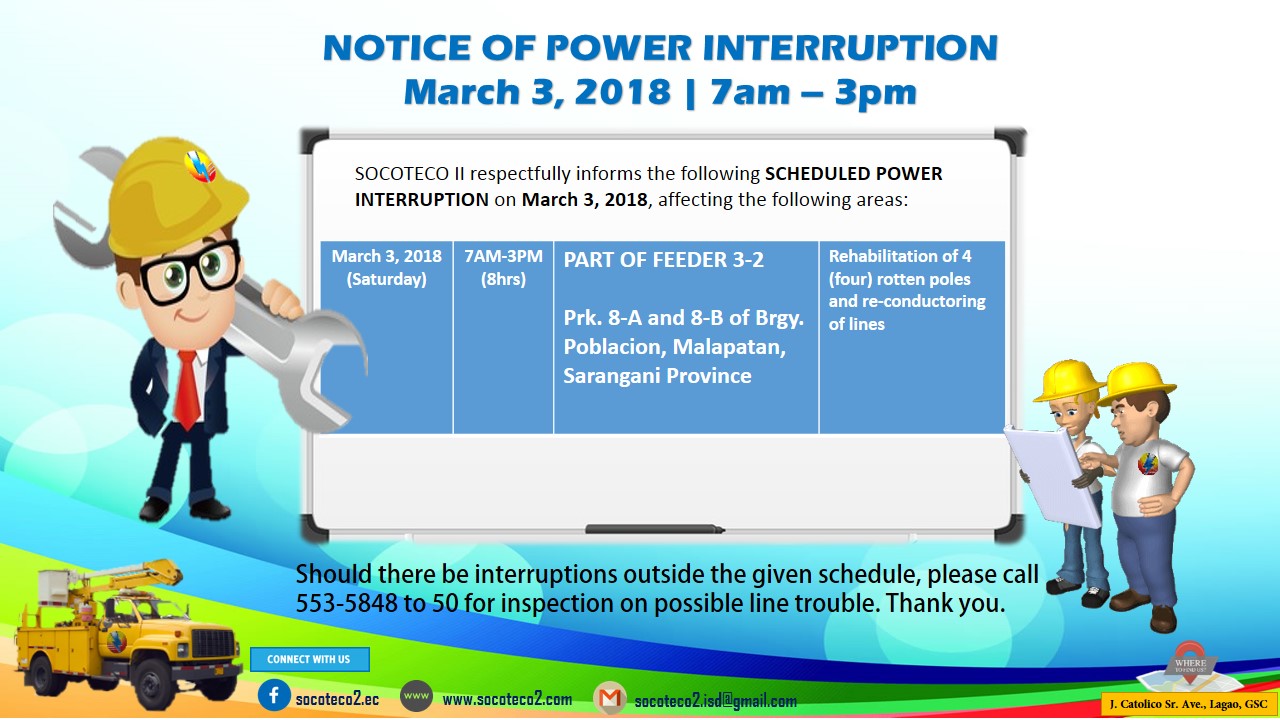 ---