NOTICE OF POWER INTERRUPTION AUGUST 25, 2019
SOCOTECO II respectfully informs the following SCHEDULED POWER INTERRUPTION on August 25, 2019 affecting the following areas:
August 25, 2019 (Sunday); 7AM-12NN (5 hrs)
AFFECTED AREAS:
WHOLE MUNICIPALITY OF MAITUM
Note: All areas under Feeder 13-3 will experience 15-minute interruption before and after the activity.
REASON: RELOCATION OF POLES AT MALALAG, KIAYAP, ZION AND BATIAN ROAD
Should there be interruptions outside the given schedule, please call 553-5848 to 50 and mobile no. 09177205365 for inspection on possible line trouble.
Thank you.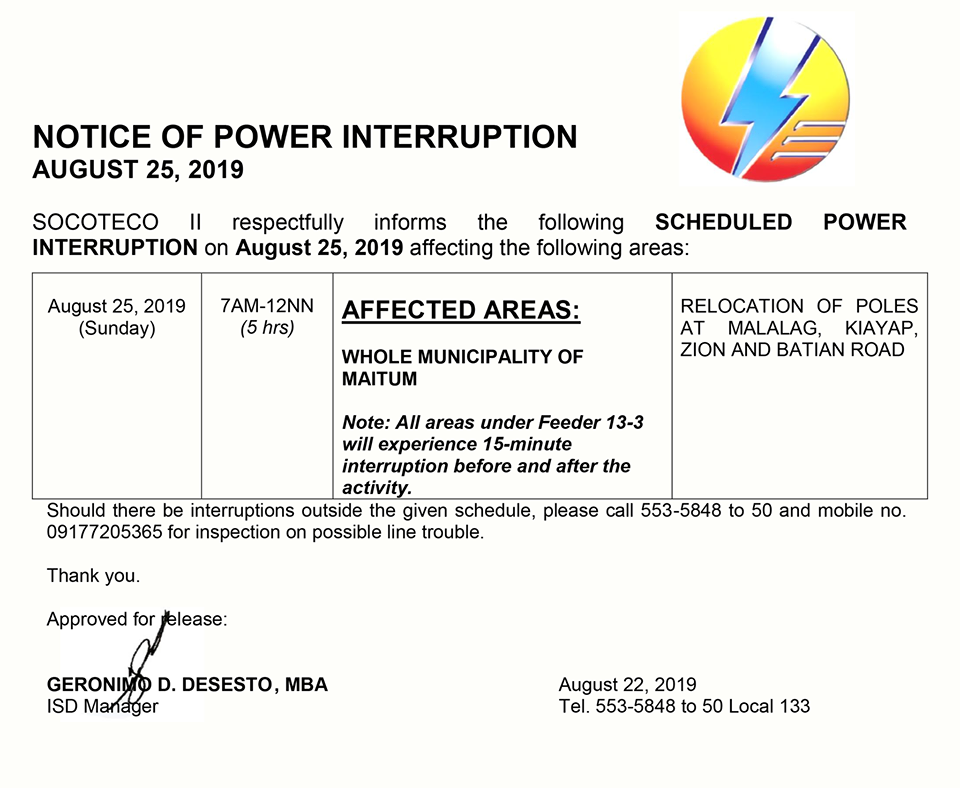 ---