NOTICE OF POWER INTERRUPTION AUGUST 10, 2019
SOCOTECO II respectfully informs the following SCHEDULED POWER INTERRUPTION on August 10, 2019 affecting the following areas:
August 10, 2019 (Saturday); 8AM – 2PM (6hrs)
AFFECTED AREAS:
ALONG DATU WATA ST., POBLACION GLAN, BALANAG SUBD., SUNRISE SUBD., ALEGADO EXT., VICTORY VILLAGE, BOLALAO, CALANASAN AND PORTION OF LOGPOND, BRGY. TALUYA, GLAN SARANGANI PROVINCE
REASON: Relocation of poles affected by LGU drainage rehabilitation along Datu Wata St., Poblacion, Glan, Sarangani Province
Should there be interruptions outside the given schedule, please call 553-5848 to 50 and mobile no. 09177205365 for inspection on possible line trouble.
Thank you.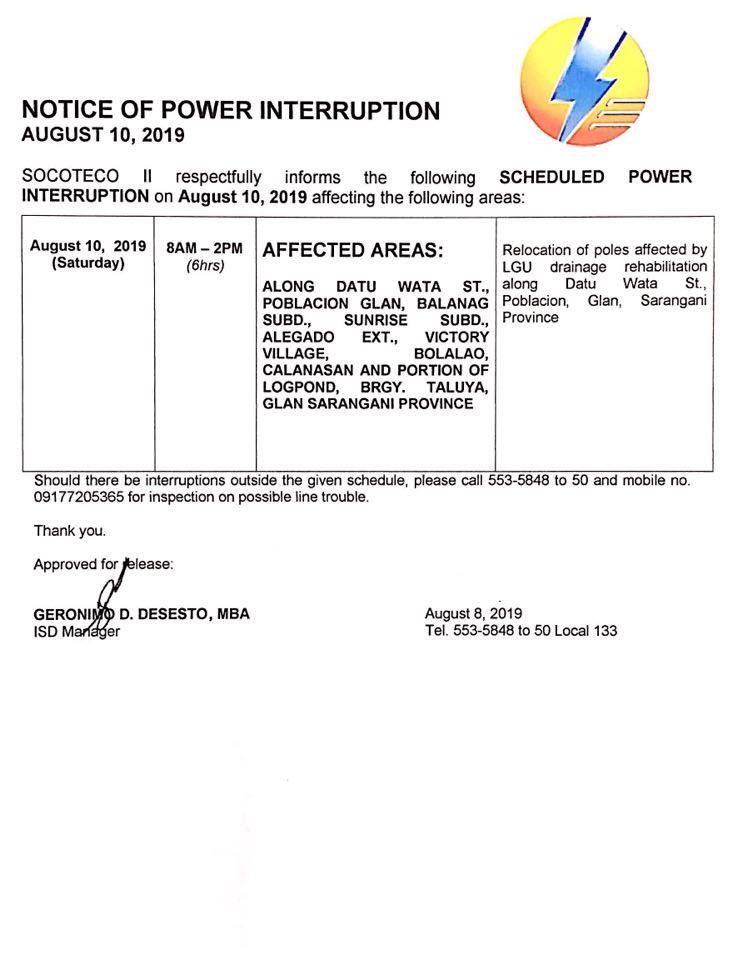 ---